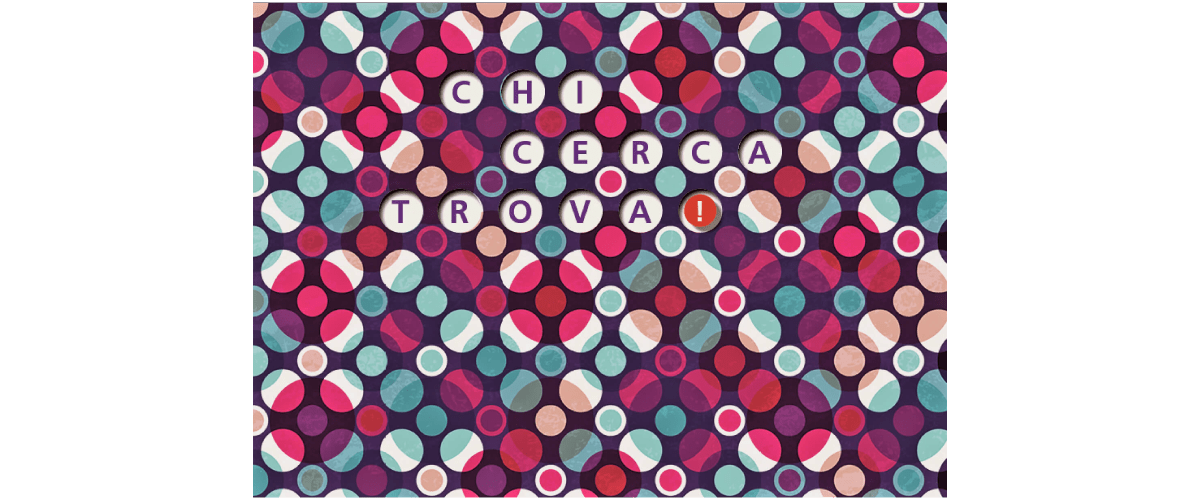 Cover of the tactile book Chi cerca trova! (Whoever seeks will find!) by DieciOcchi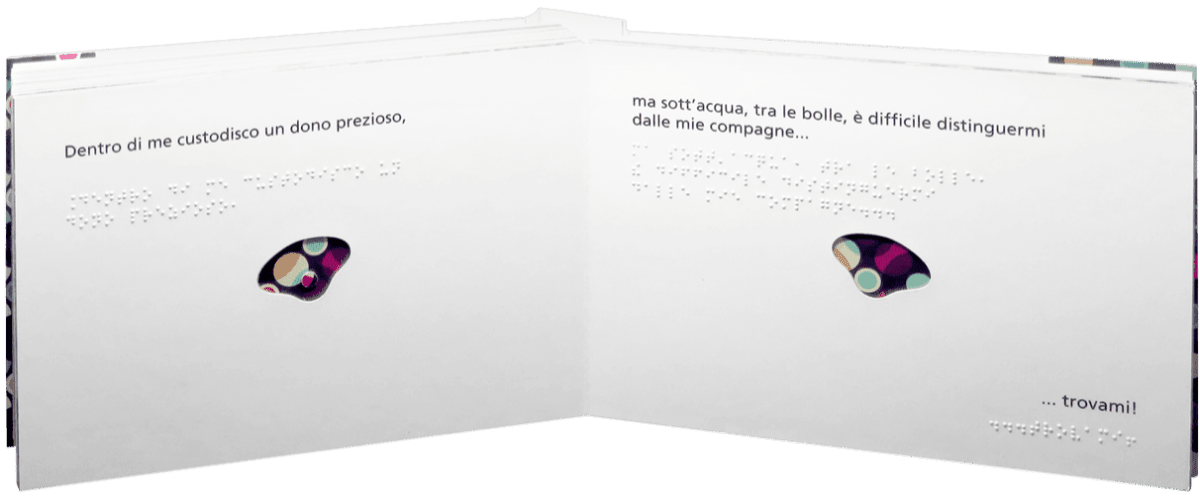 Double page of the tactile book with the oyster to look for, text and Braille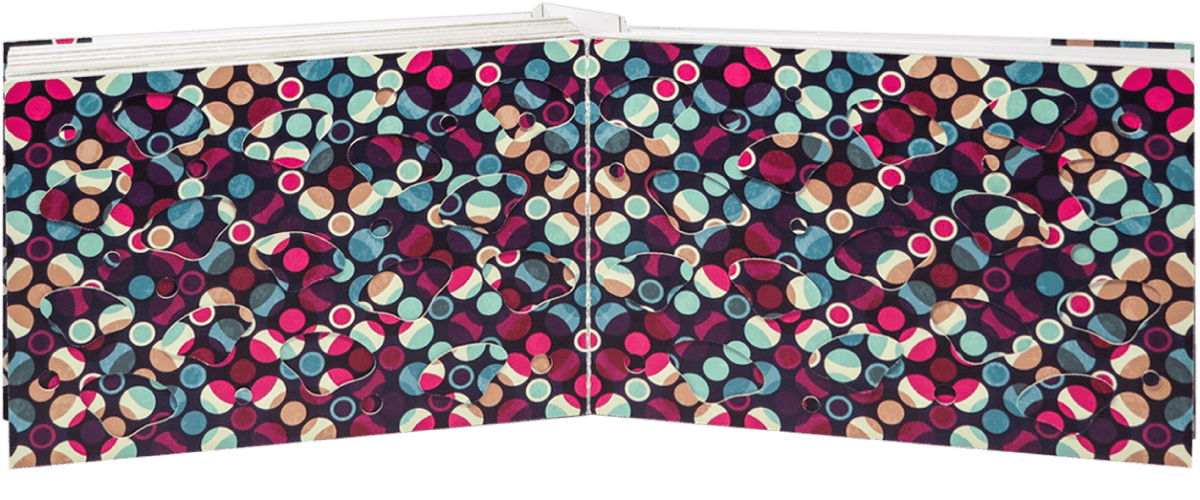 Tactile relief illustration of shells in the midst of which to look for the oyster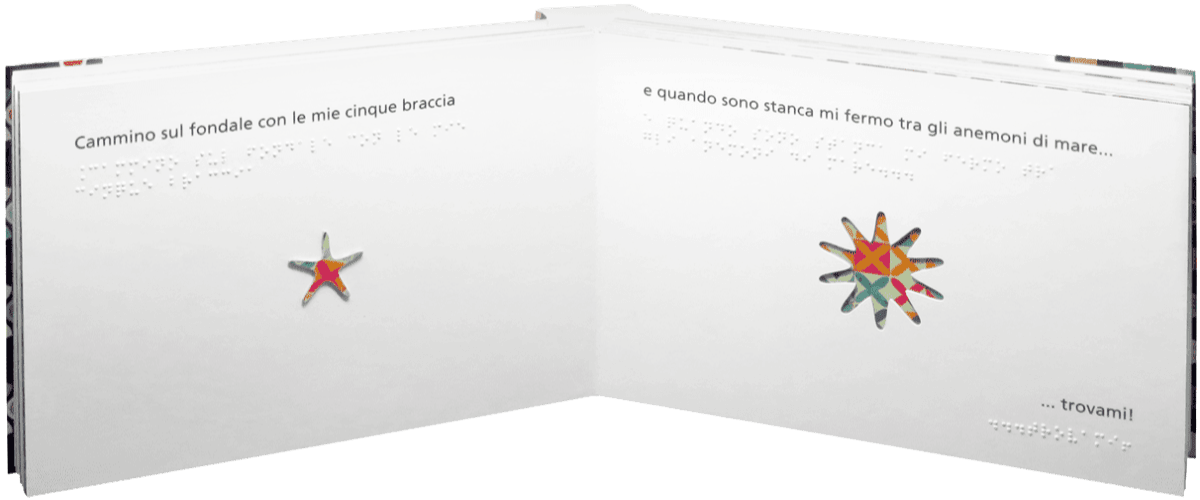 Double page of the tactile book with the starfish to search, text and Braille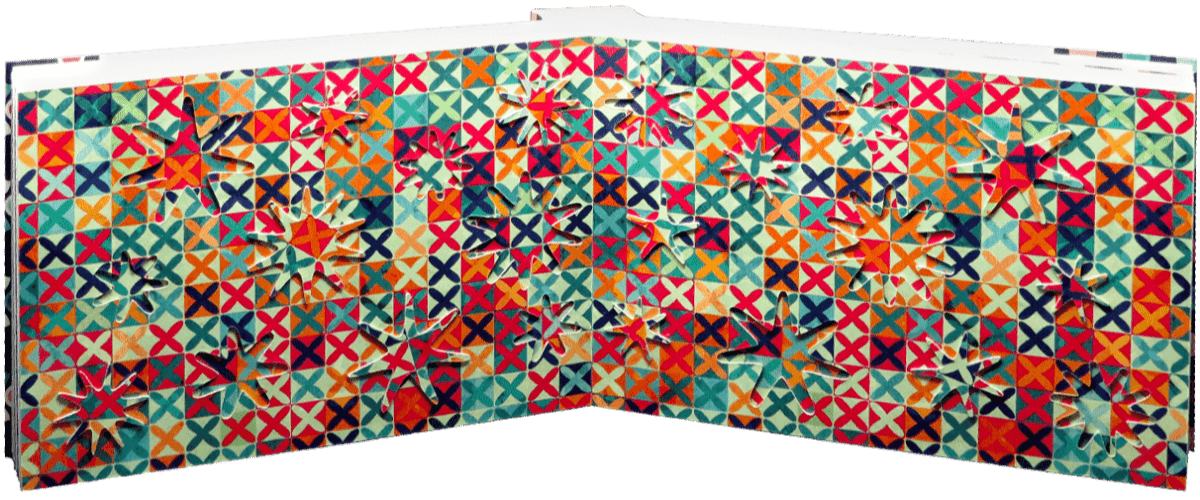 Tactile relief illustration of anemones among which to search for the starfish
(Whoever seeks will find!)
In collaboration with Enrico Delmastro
Illustrated tactile gamebook 30x21cm, 30 pages
Coupled pages binding, cardboard 1,5mm
30pt sans-serif text, Braille text
Cardboard illustration, in relief
Prototype, in search for a publisher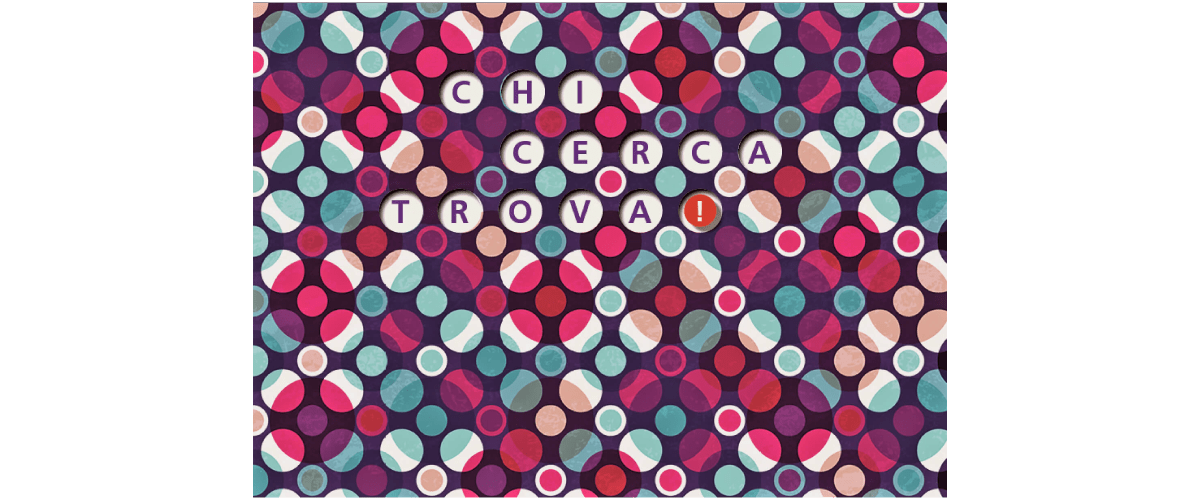 Cover of the tactile book Chi cerca trova! (Whoever seeks will find!) by DieciOcchi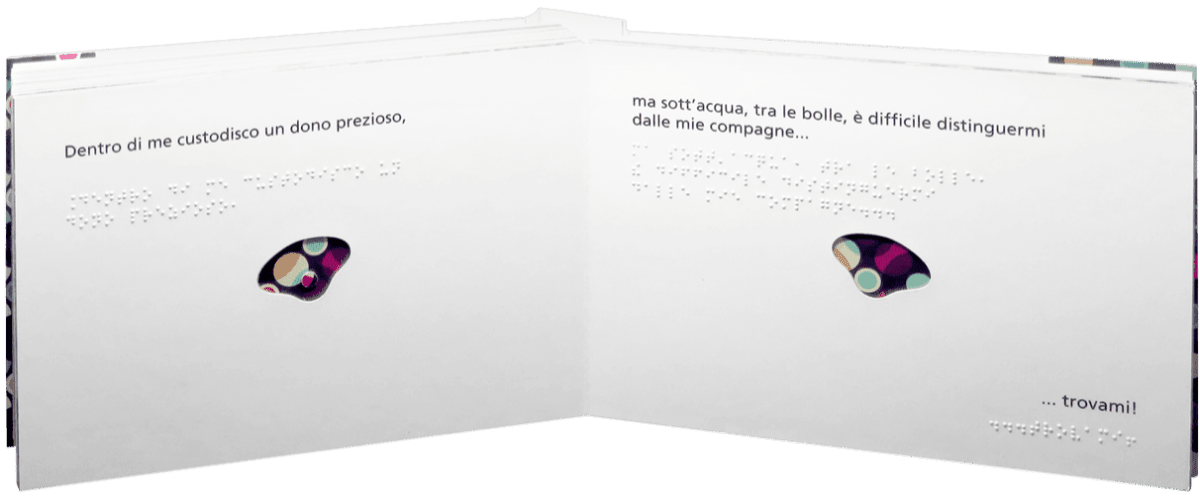 Double page of the tactile book with the oyster to look for, text and Braille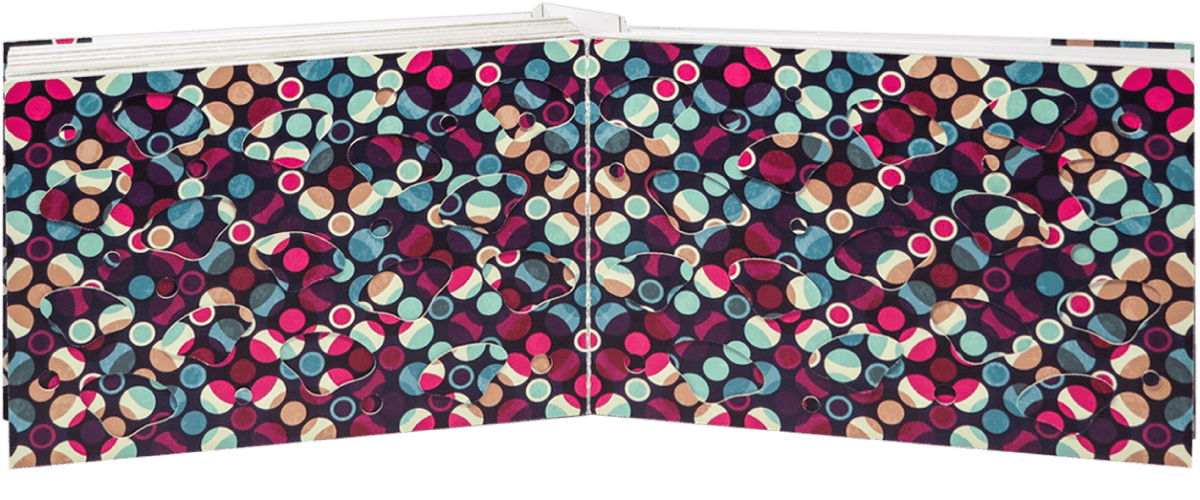 Tactile relief illustration of shells in the midst of which to look for the oyster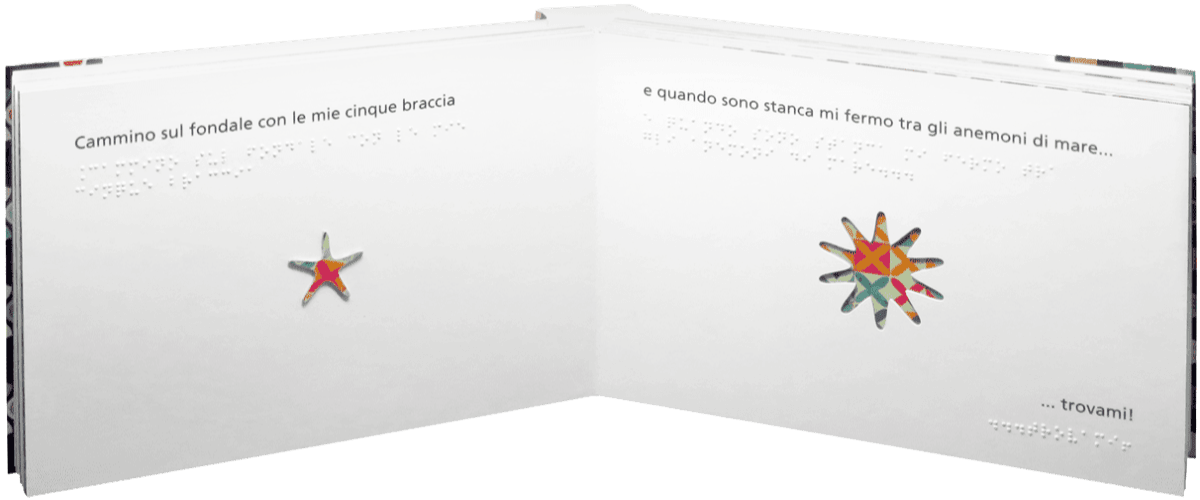 Double page of the tactile book with the starfish to search, text and Braille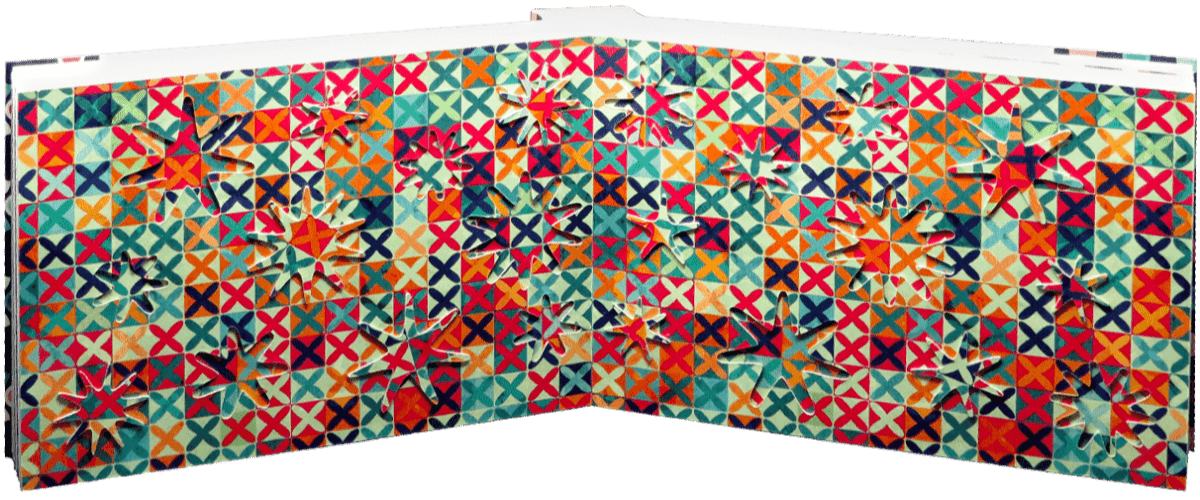 Tactile relief illustration of anemones among which to search for the starfish
(Whoever seeks will find!)
In collaboration with
Enrico Delmastro
Illustrated tactile gamebook
Format: 30x21cm, 30 pages
Coupled pages binding
cardboard 1,5mm
30pt sans-serif text, Braille text
Cardboard illustration, in relief
Prototype, in search for a publisher
"With my four leaflets I will bring you good luck,
but I hide very well among clover fields…"
"With my four leaflets I will bring you good luck, but I hide very well
among clover fields…"
"With my four leaflets I will bring you good luck, but I hide very well among clover fields…"
In this prototype book, touching and playing are one of the same. We wanted to experiment with a new way of designing tactile books.
Chi cerca trova! is a gamebook in which camouflage becomes not just visual but tactile as well. This way, any reader, visually impaired or not, will have to use touching to be able to find what the book requests.
The large dimensions of the book also allow for a very fun "multiplayer" experience, using multiple hands to find the object.