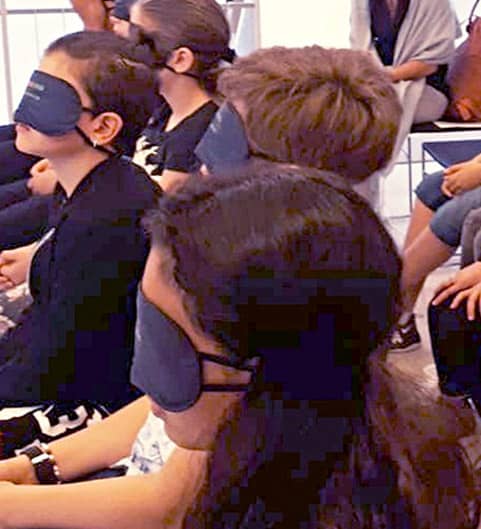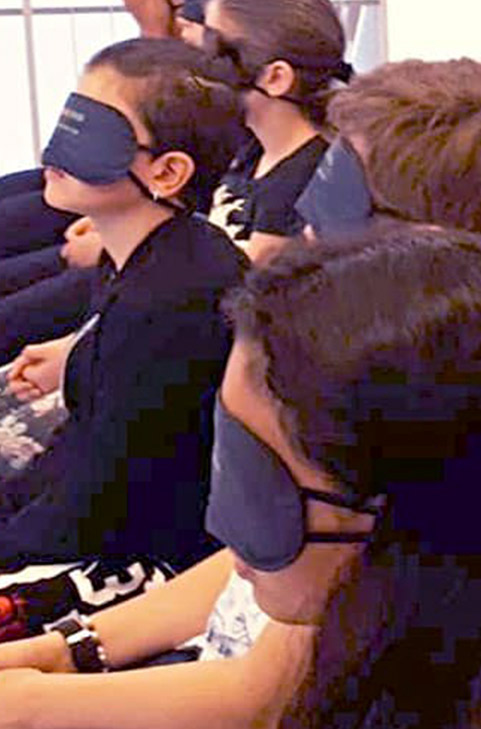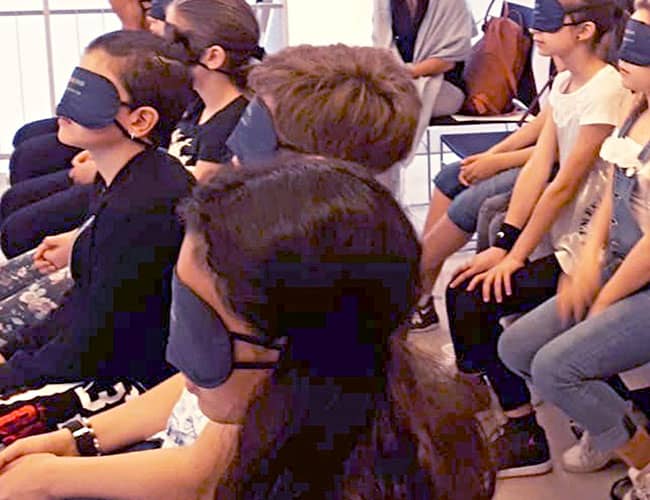 Addressed to: 10 and older
Addressed to:
10 and older
Addressed to:
10 and older
Mode: meeting in presence
Mode:
meeting in presence
Mode:
meeting in presence
Duration: 45 / 60 min, depending on needs, age or n. participants
Duration: 45 / 60 min, depending on
needs, age or n. participants
Duration: 45 / 60 min, depending on
needs, age or n. participants
Listening to a story with your eyes closed is an unusual and highly immersive experience. Voices, sounds, noises and even smells take on a fundamental importance and are amplified to the point of seeing, with clarity and precision, characters, environments and actions, even without the aid of sight.
In a comfortable and relaxing environment, participants wear a mask that creates the darkness necessary to activate the other senses to the maximum.
Without being scary or frightening, this experience requires the ability to keep your eyes closed and listen for the duration of the reading, usually between 45 and 60 minutes; for this reason it is suitable for children from the fifth grade and up, up to adults.
Readings in the dark require a great deal of preparation in terms of materials, spaces and people involved; each reading is tailor-made and calibrated according to the age of the participants, the type of group and the context in which it takes place. Every reading is organized individually together with those who are interested.
Those who have the opportunity to attend a reading in the dark are struck by the intensity of their involvement, as some participants testify:
"A magical and surprising experience; you never know what to expect and every word brings along with it an explosion of senses that completely drags you into a fantasy world."
Veronica, 18 years old
"A story that you not only listen to, but live. The darkness, sounds and sensations allow you to totally immerse yourself in the story and let your imagination run endlessly, with a great sense of peace."
Sebastiano, 19 years old