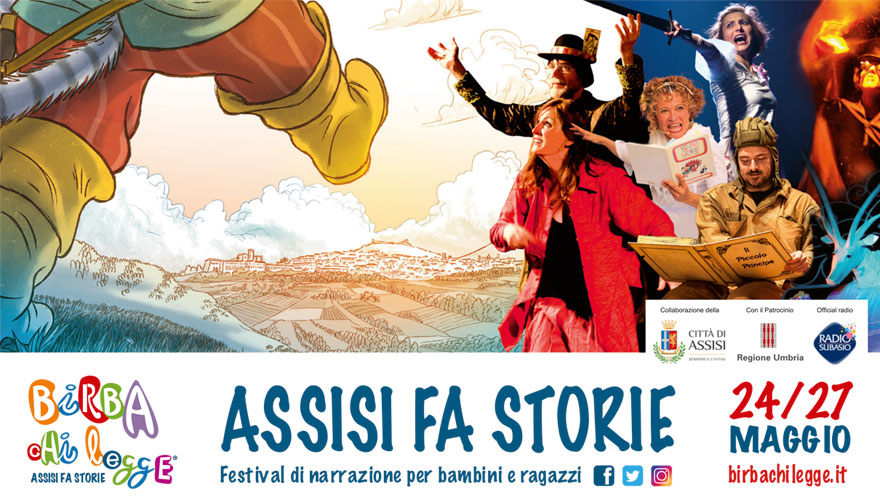 Promoted and organised by the BirBa cultural association, the "Birba chi legge - Assisi fa storie" festival begins its journey in 2018. This interesting festival features a rich calendar of readings, meetings, workshops and shows that will further enrich the extraordinary beauty of this town: alleys, squares, gardens, palaces and suggestive corners resound with stories for all tastes and ages.
As winners of the 2017 Typhlo & Tactus International Prize, we had the honour of being invited to participate in the first edition, presenting the winning prototype, "An Unpredictable Story", and taking our tactile workshops to the city's primary schools. They were two intense days that gave us great satisfaction: the children were really intrigued by the world of tactile books and experienced the proposed activities with great enthusiasm, especially those that required their participation without the aid of sight. We also received a very warm welcome from the teachers, who were cooperative and, above all, eager to deepen the discussion; once again, we realised that if the presence and diffusion of tactile books were more widespread, there would be a lot of interest around this topic.
So, thanks to BirBa, which has been able to take a "step forward" in this sense as well, and good luck for all the next editions.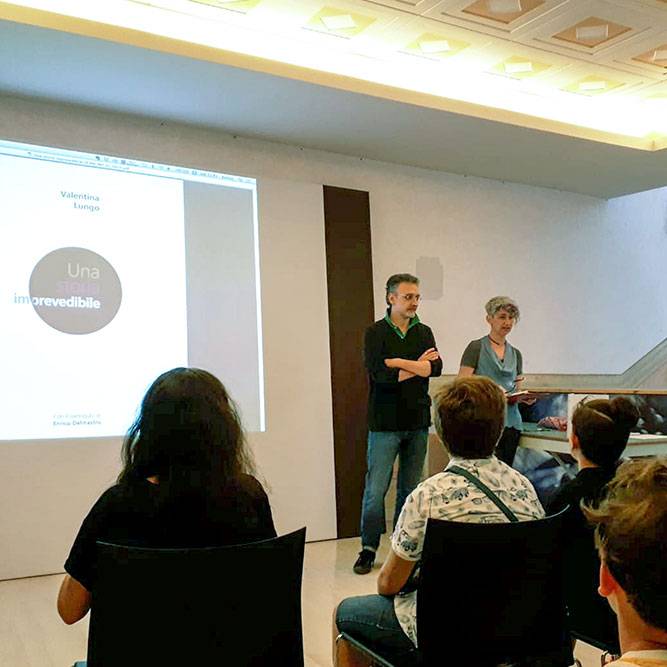 Valentina Lungo and Enrico Delmastro present the touch book DieciOcchi, winner of the 2017 Thyplo & Tactus competition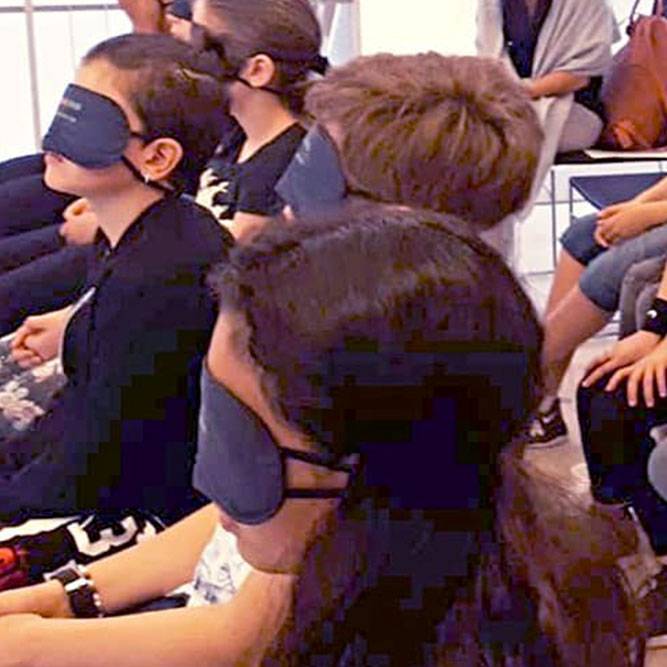 Children with masks on their eyes ready for the sensory workshop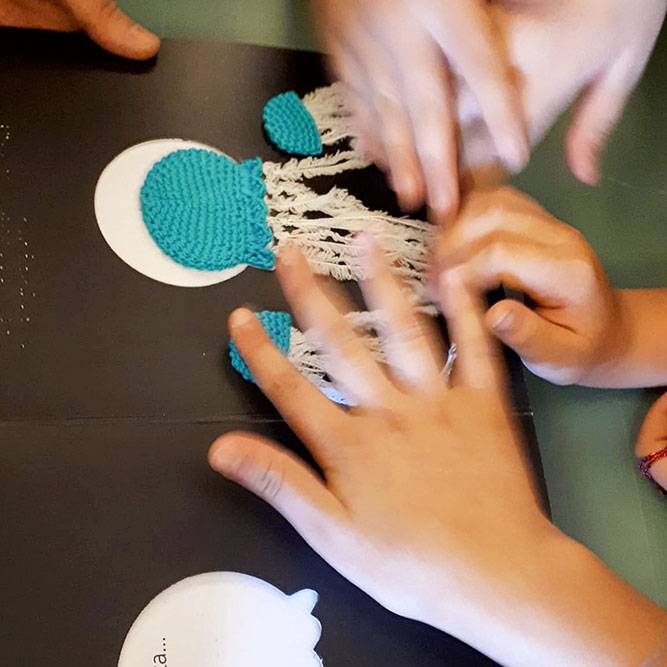 Children explore with their fingers a page of the tactile book An unpredictable story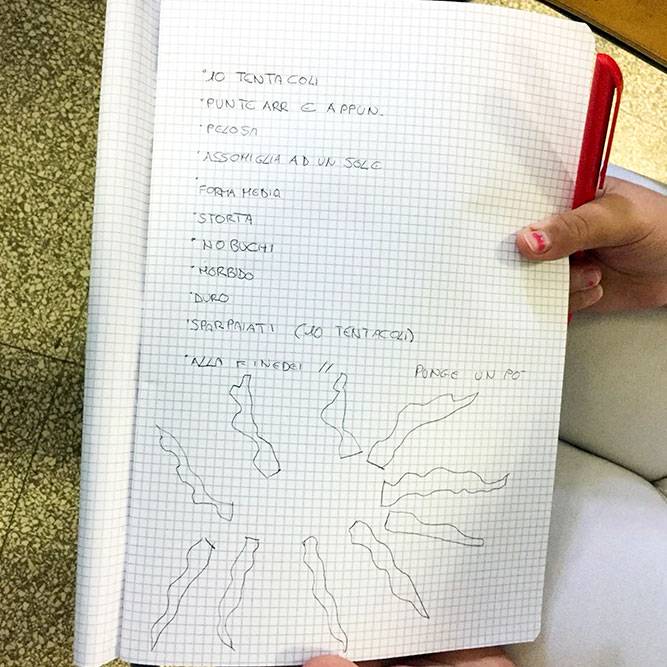 Notes from a participant on the sensations received during the tactile exploration of an object hidden from view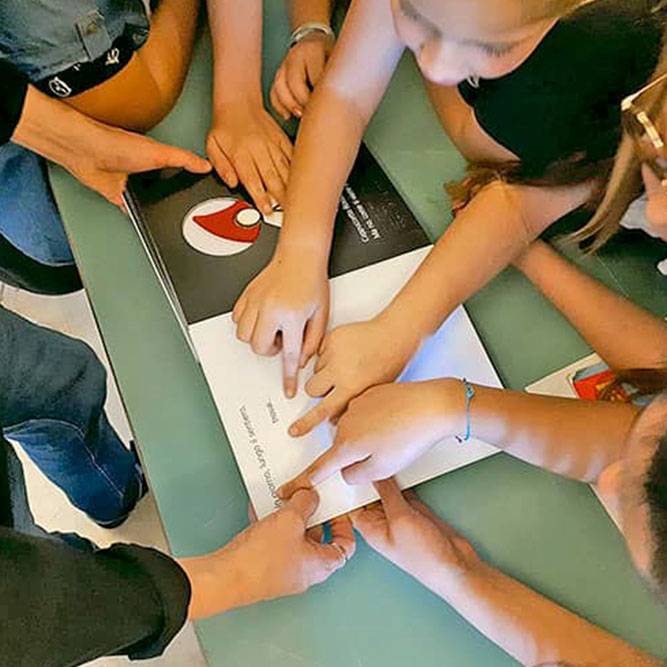 Children's fingers reading braille text in a book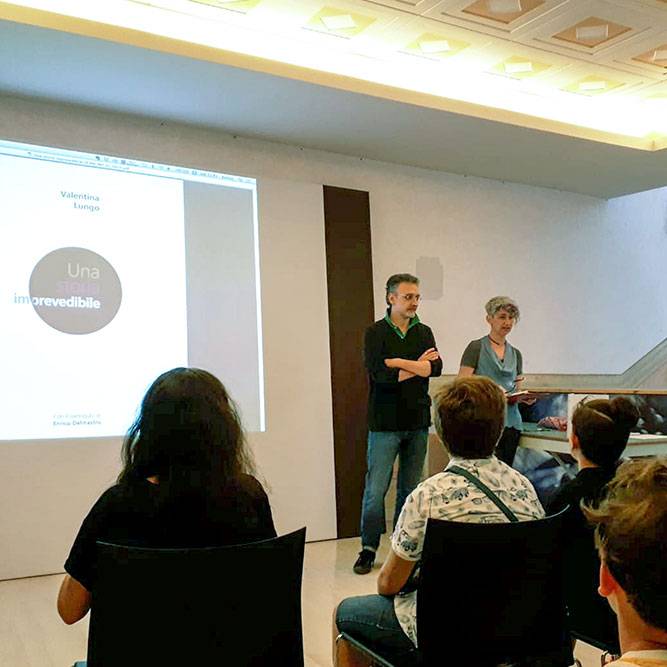 Valentina Lungo and Enrico Delmastro present the touch book DieciOcchi, winner of the 2017 Thyplo & Tactus competition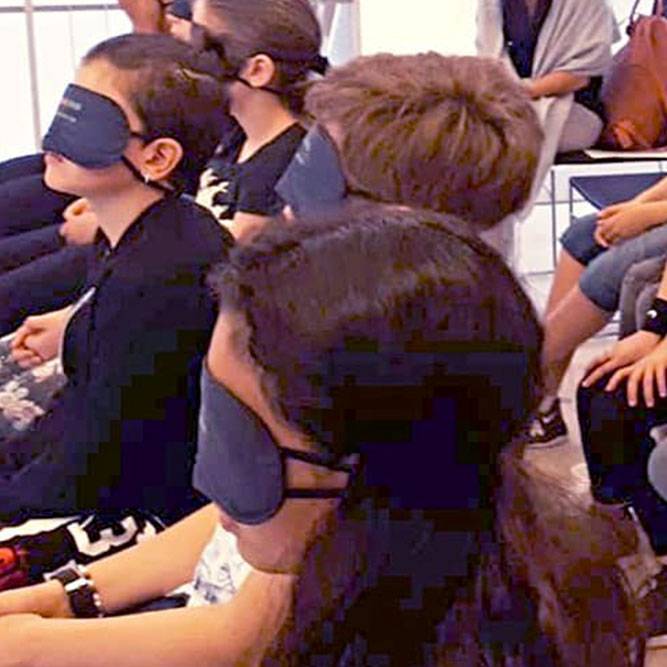 Children with masks on their eyes ready for the sensory workshop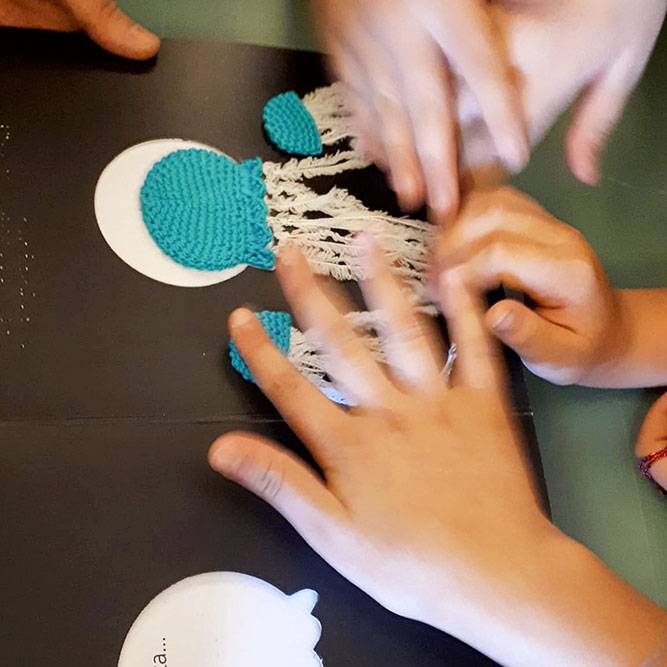 Children explore with their fingers a page of the tactile book An unpredictable story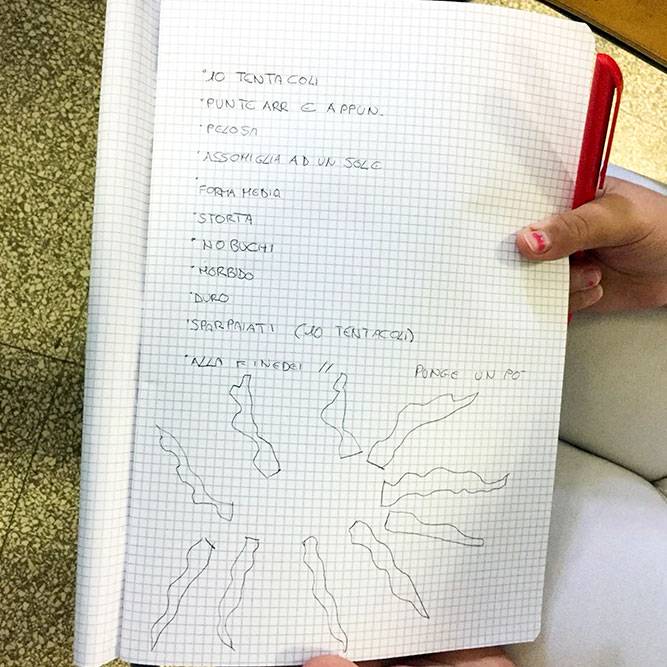 Notes from a participant on the sensations received during the tactile exploration of an object hidden from view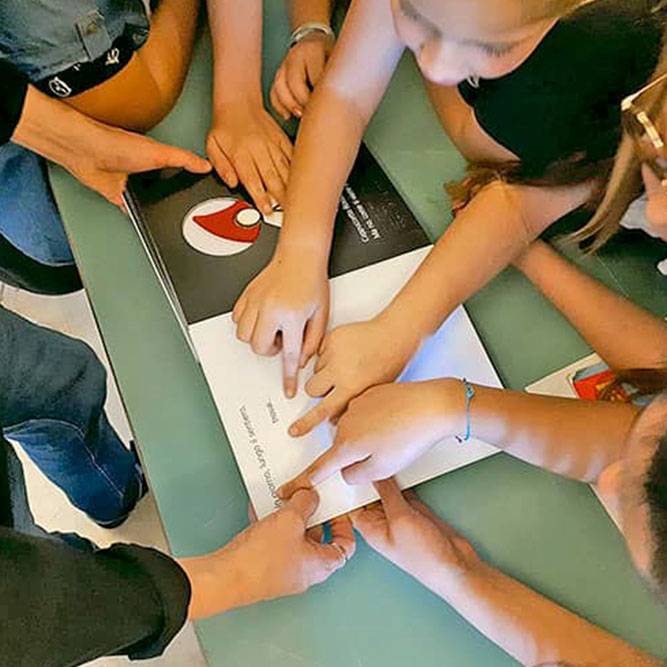 Children's fingers reading braille text in a book