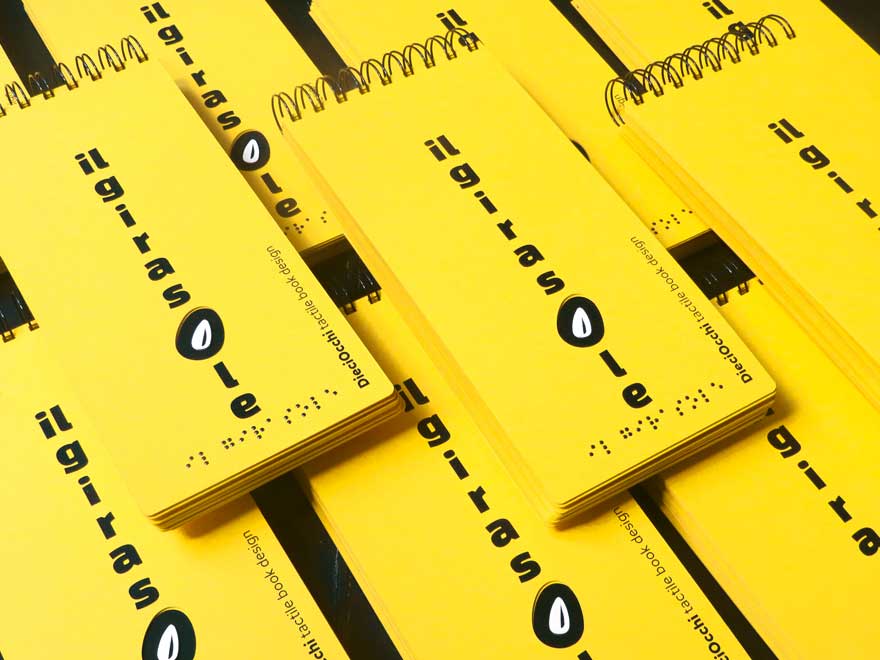 "Il girasole"
is finally in the bookshop!
"Il girasole" is finally in the bookshop!
"Il girasole" (The sunflower), the first self-made book of DieciOcchi, is a project in which we strongly believed: to our great satisfaction, we saw the book taking its form little by little, just as we wanted. The inevitable problems connected with the planning and production stimulated us to find alternative materials and solutions and gave us the opportunity to meet and collaborate with professionals, graphic studios and experts who greatly enriched our work. The experience of planning and publishing a book is a wonderful adventure which will now continue outside our studio, thanks to the people who will make the sunflower dance elsewhere: in the first place, the selected booksellers who will preserve it with care until hands big and small, after reading its story and playing through its pages, will sow its seeds to see it dancing again and again.
We continuously update the list of bookshops where you can find "Il girasole". We invite you to have a look at it to find the nearest bookshop or the one where you can order it. Soon, online purchases will be possible directly from our website.